Prague ghosts and spirits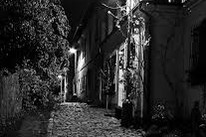 With the witty and courageous wizards you can discover ghosts and spirits of the most beautiful parts of Prague, in its dark sides you will meet Prague paranormal phenomens. You can choose from four types of walks: Ghosts and Legends of Old Prague, Ghosts of the Charles Bridge, Prague underground and the Prague Castle after dark. Each tour has its charms and advantages. Because you will visiting ghosts after dark, you will avoid a rush of tourists, Walks are designed for adults and older children.
---
Boat rental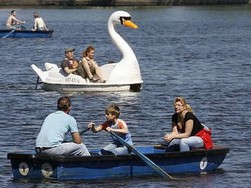 Prague is full of tourist attractions and in good weather conditions you have definitely hit the boat or pedal boats. As a reward for your little exercise, you will get an unforgettable panorama of historical Prague - the Charles Bridge, Prague Castle, Prague Dancing House or the National Theatre. You will see them from a different perspective as usual and you will be amazed. Boat rental stations can be found on the Zofin Island located on Slovanske Nabrezi, between Charles Bridge and the National Theatre. Pedal boat is for a reasonable price of CZK 150 per hour. Open is usually (in good weather conditions) till 10pm. By the replicas of historic boat you can also cruise oxbows channel Certovka with its beautiful wooden mill-wheel.
Address: Slavonic Island, Praha 1, Information: +420 221 714 444
Recommended restaurants: Light head, Žofín Garden
---
Bobsled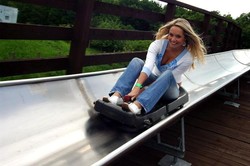 In the Prague district Prosek is a great attraction for children and adults. Lies away from the bustling city center. Its length is nearly 0,6 mi. Full of curves offers a huge portion of adrenaline thrills. The track is completely safe and all age groups candidates will enjoy its quality. Cart, which can reach speeds up to 37 mi/h, has two seats. Children older than 8 years are allowed to ride alone, unaccompanied by parents. Lift takes you back to the upper station. Since April 2015 you can find here rope climbing park. There is fast food restaurant with a very pleasant terrace, overlooking the entire city. Opening hours: Mon - Fri 12am - 8pm, Sat - Sun 10am - 10pm
Address: Prosecká 906 / 34b, Praha 9 +420 284 840 520, Restaurant: +420 284 840 524
---
Petrin Funicular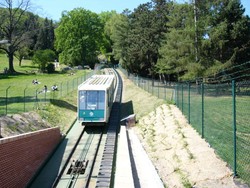 Petrin Funicular takes you to one of the highest-pitched places in Prague. Lower station of the cable car is located in the street Na Ujezde. The ticket can be purchased right here at the same price as the public transport. The middle station is called Nebozizek and you can find here garden restaurant, where you can freshen up. The upper station is the Petrin Tower, which is a miniature of the Eiffel Tower. If you climb 299 stairs, you can take the best pictures of the city. Near the tower is a mirror labyrinth. Nearby is a beautiful rose gardens with fountains. Guests can also visit the local observatory.
Address: Petrin, Prague 1 Recommended restaurants nearby: Kolkovna Olympia, winning seven, Cantina, Újezd ​​38, Café Lounge, Plaska 615/8
---
VIP Helicopter Czech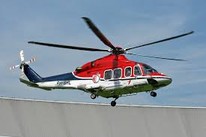 Do you want to see Prague with a bird's eye? Woul you like to visit castles and tower houses by the quickest way? You must suddenly interrupt your vacation, handle business meeting, avoid traffic problems? Do you want dazzle your partner  by an extraordinary experience? Use a helicopter charter or private plane. A limousine will pick you up in your hotel and we will provide full services
Address: 642 Mimonská, Prague 9. Tel .: +420 731 150 142, +420 603 180 615

---
Swimming pools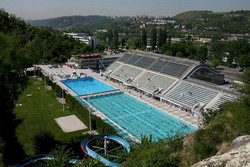 Swimming pool Podoli - Easily accessible by tram. It lies on the river bank Vltava, beneath the walls of Vysehrad. The facility boasts indoor and outdoor heated pools, diving board, sauna, tanning studio, outdoor slide, a paddling pool, a gym and a café-restaurant. Podoli offers massages, hydrotherapy and other treatments. Operating time is 6: 00-21:45h. Admission for 2 hours costs CZK 119 adults, 75 CZK child.
Address: Podolská 74, Praha 4
---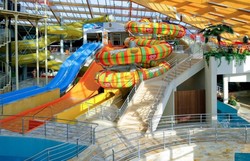 Aquapalace Praha leaves no wishes of water attractions lovers unfulfilled. On an area of ​​10 km2 you can find swimming pools, water slides, raging waves, paddling pool. With a system of ducts are accessible all parts of area. Enjoy water bar, spa, sauna world, cosmetics, massages. Aquapalace is located on the sixth kilometer of D1 highway, in commercial zone Pruhonice - Cestlice and is ideal for anyone, who wants to relax actively or passively. Opened in Mon-Thu 10-22h, on Fri-Sat to 23h. There is an international restaurant and an ice cream bar. Day ticket costs 719 CZK adults, 469 CZK child. Family ticket CZK 1,699. Address: By car: motorway D1, exit 6, Pruhonice-Cestlice near Prague, commercial area, opposite the department store KIKA. Bus: bus 324, 325, 328, 363, 385 from metro station Opatov, stop Cestlice, Global. +420 271 104 111, www.aquapalace.cz
Address: How to get there b

y car: motorway D1, exit 6, Pruhonice-Cestlice near Prague, commercial area, opposite the department store KIKA.

By bus 324, 325, 328, 363, 385 from metro station Opatov, stop Cestlice, Global.

+420 271 104 111,
---
Nightlife in Prague
Prague is full of bars, pubs, discos and clubs. Any of Prague districts is not dangerous. The only thing to be careful about are petty thefts in the city center or in public transport and even during the day. This nuisance is unfortunately not only Prague´s domain, but all the world's capitals.
---
Clubs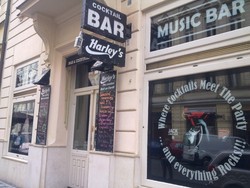 Harleys, Dlouha 18, Prague 1 - a great bar for young people, where they will not be bored. Every day fun, great drinks, music. We recommend visit it after 11pm. Unfortunately, it is often overcrowded
---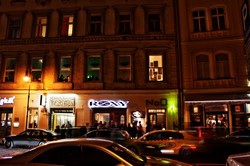 Roxy music club, Dlouha 33, Prague 1 - experimental area where apart from unforgettable parties are also series of legendary concerts. On the first floor is a cafe, gallery and theater. In addition visitors can enjoy four bars, and a new chill out in an arched historic cellar. http://www.roxy.cz
---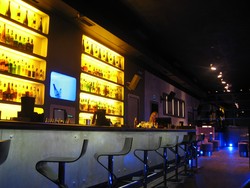 M1 Lounge bar, Masna 705/1, Prague 1 - if you love r'n'b and hip-hop, M1 Lounge Bar is the right place for you. Great music, atmosphere, definitely recommended!
---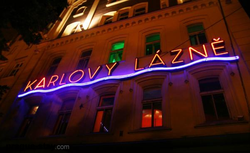 Karlovy Lazne, Smetanovo nabrezi 198/1, Prague 1 - the most popular dance club with five musical genres on five floors. With its largest facility belongs to the biggest club in Central Europe. Also among the best technically equipped clubs in the world. Unique historic interior.
---
Bars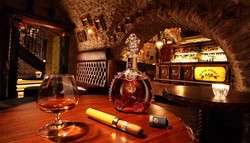 Black Angel´s bar, Staromestske Namesti 29, Prague 1 -  is built in the style of prohibition businesses the 30s. Stonework of the Gothic and Romanesque space immerse you into the mood of black and white films.
---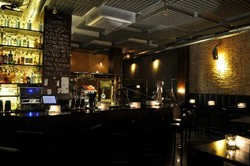 Groove bar, Vorsilska 6, Prague 1 - In this bar you can taste not just great drinks, but also enjoy a lot of fun. Events, live music, DJs. Bar, which is definitely worth a visit.
---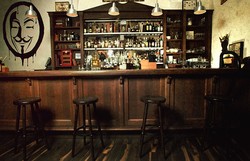 Anonymous bar, Michelska 12, Prague 1 - a stylish cocktail bar, where will mix drink exactly according to your taste. Bar is for those who want to talk, sit in a comfortable charming atmosphere, listen to electro swing / jazz. There are no disruptive elements.