Theater, music, opera
---
National Theatre
---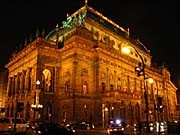 The National Theatre is one of the Prague´s most beautiful and important building. With an impressive roof is unmistakable in the Prague skyline. The majestic interior of the theater excels with its beautiful golden decoration. Visiting the theater itself is an unforgettable experience. Prices are certainly available to everyone, value depends on the location of the seat. For tourists is there titling screen. Subtitles are in English and Czech, while most operas are in Italian, French or Czech languages. It is possible to order guided tours of the building. We´ll  glad to send you the current program of the National Theatre.
---
Laterna Magica
---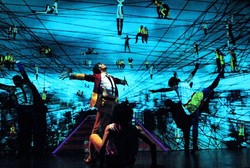 You can´t miss the show at Laterna Magica. They telling their stories through multimedia projections in combination with performances by live performers on stage. The Laterna Magica production combine dance and ballet, genres of drama, pantomime and black theater. The show lasts about 1.5 hour, and tickets costs about 700 CZK. You can arrange tickets also through us.
---
Exhibition rooms
---
Prague Castle Picture Gallery
---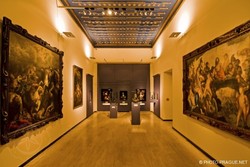 For the exploration of Prague Castle you will need a full day and you will not be disappointed, because the entire castle grounds itself is open air museum. If you wish to visit also impressive interiors and galleries than will be better two days.
Prague Castle belongs a collection of approximately 4,000 paintings, from which you can find the permanent exhibition of less than a hundred in the Prague Castle Gallery.  Even the cozy atmosphere of the gallery make you feel comfortable. Wooden floors, colorful murals, vaulted ceilings evoke a feeling of peace and quiet. Display are paintings of exceptional authors Peter Paul Rubens, Girolamo Bedoliho, Titian and many others. This small but elegant collection of classical art is definitely worth visiting. On Monday evening, from 4:00pm to 6:00pm is free entry.
---
Veletrzni Palac
---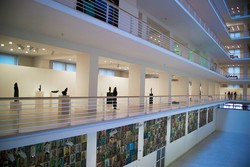 Don´t miss to visit this museum, which is part of the National Gallery. You will find a large number of installations of modern and contemporary art and the art of postmodernism. The palace had ambitions to outstrip the Centre Georges Pompidou in Paris. You can walk all the day through four floors, but if you have less time choose the third floor, where you can find truly masterpieces by French artists Van Gogh, Rodin, Gaugin and Frantisek Kupka. In other floors, you can admire the works of Czech artists - Myslbek and Manes (4th floor) or at 1st floor works of Warhol, Lichtenstein and Picasso.
---
Dox Centre for Contemporary Art
---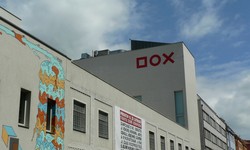 This remarkable new gallery in Prague´s distric Holesovice is a much needed breath of fresh air. This gallery has been a factory, but due to sensitive reconstruction was transformed into a modern, minimalist exhibition hall with wonderful natural light and generous space for the presentation of art. On the upper floor is a large terrace and a relaxed cafe with a private terrace, ideal for thinking about the future of our society. Part of the gallery  is shop with a wide selection of books, exquisite and unique jewelery and stunning glass and ceramics. For informations about ongoing exhibitions visit the website of the gallery.