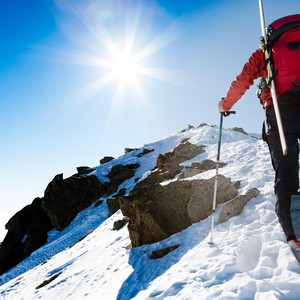 Touring in Sulden
Do you want to experience something other than the eternal waiting for the lift? Want to try your physical? Come with us to sunny Italy for touring trips. All hikes will go accompanied by a professional guide. If you do not have your touring equipment, we will arrange it. Enjoy the mountain a little differently and discover their true beauty!
---
Locality: Italy, Sulden
Term: January-April
Accommodation: Hotel 4 *
Difficulty: ˙˙˙˙
Number of persons: Optional
Transportation: own, or according to the client
Ordering: 5 weeks before the planned event
Details: 4* wellness hotel, double rooms, 3 nights, 3/4 board, touring trips with professional guide, rent of touring equipment directly in Sulda, possibility of skiing on the glacier instead of touring trips. 3 day ski pasess. Transport your own.
Price: from CZK 14.500,- / person