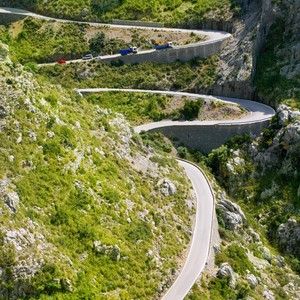 Cycling camp in Mallorca

If you don´t like April weather so typical of our latitude, spring sleet and damp, you can run away from them and take advantage of the cycling camp in warmer area. Compare your power and check the quality of your work team not only in the field of labor. In this period is in Spain nice warm weather and anything get you into cycling condition better and faster than intensive training from the beginning of the season. You don´t have road bike? Nevermind, equipment can be rented on site. You don´t have a knowledge of a local routes? You will train with guide knowledgeable to local conditions. Are you worried that you don´t have sufficient physical? We will adapt the route to your requirements. You can quickly replenish loss of energy by delicious local cuisine. Jamón serrano, paella, gazpacho or chorizo, olives and excellent strong wine ...... Come with us and discover Mallorca!
---
Locality: Mallorca
Deadline: March-April
Duration: 8 days
Accommodation: 4 * hotel
Number of persons: Optional
Difficulty: ˙˙˙˙
Transportation: by air
Ordering: 4 weeks before the event
Details: 4* wellness hotel, double rooms, 6 nights, 1/2 board, training program together with cycling specialists from  company Alltraining, renting bikes from Specialized trademark, accompanying vehicle, transfers from and to airport. Price doesn´t include Air ticket, but we are able to provide you with air ticket in cooperation with our partner agency.
Price: from CZK 25.990,- / person